Dentist in West New York, NJ
All our professionals at Bergenline Top Dental, LLC maintain the highest levels of accreditation and pursue ongoing education to stay abreast of the latest trends in dentistry.

Dr. Tony Chung
General Dentist
Dr. Chung was born and raised in Edmonton, Alberta, Canada. He completed his bachelor of science at the University of Alberta and moved to New York to pursue his dream of becoming a dentist. Dr. Chung attended the prestigious New York University College of Dentistry where he graduated in the top 10% of his class. Dr. Chung keeps up to date on the latest technologies and methods by attending continuing education courses.
Dr. Chung returned to his Alma Mater, New York University College of Dentistry, to help shape and guide future dentists. He holds the position of Adjunct Clinical Instructor in the Department of Cariology and Comprehensive Care.
In his spare time Dr. Chung enjoys spending time with his beautiful wife and 3 children.
"I look forward to meeting you and have a Blessed Day!"

Education :
D.D.S., New York University College of Dentistry, 2000-2004
B.S.c., University of Alberta, Edmonton, Alberta, Canada, 1995-2000
Honors and Awards

OKU National Dental Honor Society Inductee 2004
Top 10% of class at New York University College of Dentistry
NYUCD Edward G. Kauffman Scholarship, 2002
University of Alberta, Dean's List 1995-2000
Korean honors scholarship, 1998
Alberta heritage honors scholarship, 1995
Dr. Sung Yun
General Dentist
Dr. Yun has a wide range of experience in different areas of dentistry, from cosmetic and restorative dentistry to surgical treatments and root canal treatments. He has been a dentist for years and has been through several post graduate courses in different fields of dentistry since he received his license to practice Dentistry in New York, New Jersey, and California. Since graduating from New York University of Dental Surgery (DDS), Dr.Yun spent hours of continuing education constantly striving to improve his skills and knowledge including Advanced Education in General Dentistry Residency at Columbia University of Dentistry that focuses on Esthetic Dentistry and Prosthetic Dentistry. In addition to this, he spent two years on Implant dentistry at NYU .
Dr. Jung Yeon Kim
General Dentist (Bio and picture coming soon)
Hilda Roman
Office Manager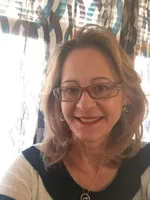 Sandra Bustos Gomez
Dental Assistant (Bio and picture coming soon)
Gabriela Zambrano
Dental Assistant (Bio and picture coming soon)
Caty Munoz
Dental Assistant (Bio and picture coming soon)